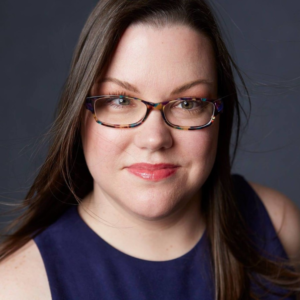 Lauren Mack is a freelance journalist who primarily writes about travel, food, and drinks. Her work often appears in The Daily Meal, KAYAK, Cheapflights.com, En Voyage, ThoughtCo, and more. Lauren has contributed to more than a dozen guidebooks, including Zagat (Beijing, Shanghai, Hong Kong, and Singapore), Time Out Beijing, Explorer Beijing, DK Guides (Tibet), GuidePal (Miami and Taipei), and Touring Bird (Beijing, Cabo San Lucas, Cartagena, Reykjavik, and Taipei). Continually looking for more opportunities to share her writing and editing expertise, Lauren's portfolio of work is regularly expanding.
Speaking Engagements
Lauren regularly speaks about social media, LinkedIn, food writing, and personal branding, including at Columbia Scholastic Press Association, Modo Labs, and Columbia University. Please get in touch if you are looking for a guest speaker or panelist at your next in-person or virtual event.
Additional Credits
Lauren's stories about travel, food, drinks, Chinese culture, shopping, architecture, health, kids/family, and popular culture have appeared online at The Daily Meal; in U.S. magazines, including Newsweek International, Home Furnishings News, and Elle Girl; and newspapers like Chicago Tribune, Newsday, The Palm Beach Post, and Sun-Sentinel. In Beijing, her work has appeared in Time Out, City Weekend Beijing, tbj Home, and Urbane. In Hong Kong, her work has appeared in Time Out. In Taipei, her work regularly appears in EVA Air's inflight magazine, En Voyage (formerly Verve). She has also written for the Taipei Times newspaper and magazines Travel in Taiwan and Centered on Taipei. In addition, Lauren has worked on guidebooks for Zagat, Explorer Publishing, GuidePal, DK Guides, Touring Bird, Dorsia, and Time Out.
Lauren has traveled to 48 countries on five continents but counts Asia as tops on her list of places to explore. Countries at the beginning of the alphabet, particularly Argentina and Australia, are on the top of her travel bucket list.
Leave a Comment
Your feedback is valuable for us. Your email will not be published.